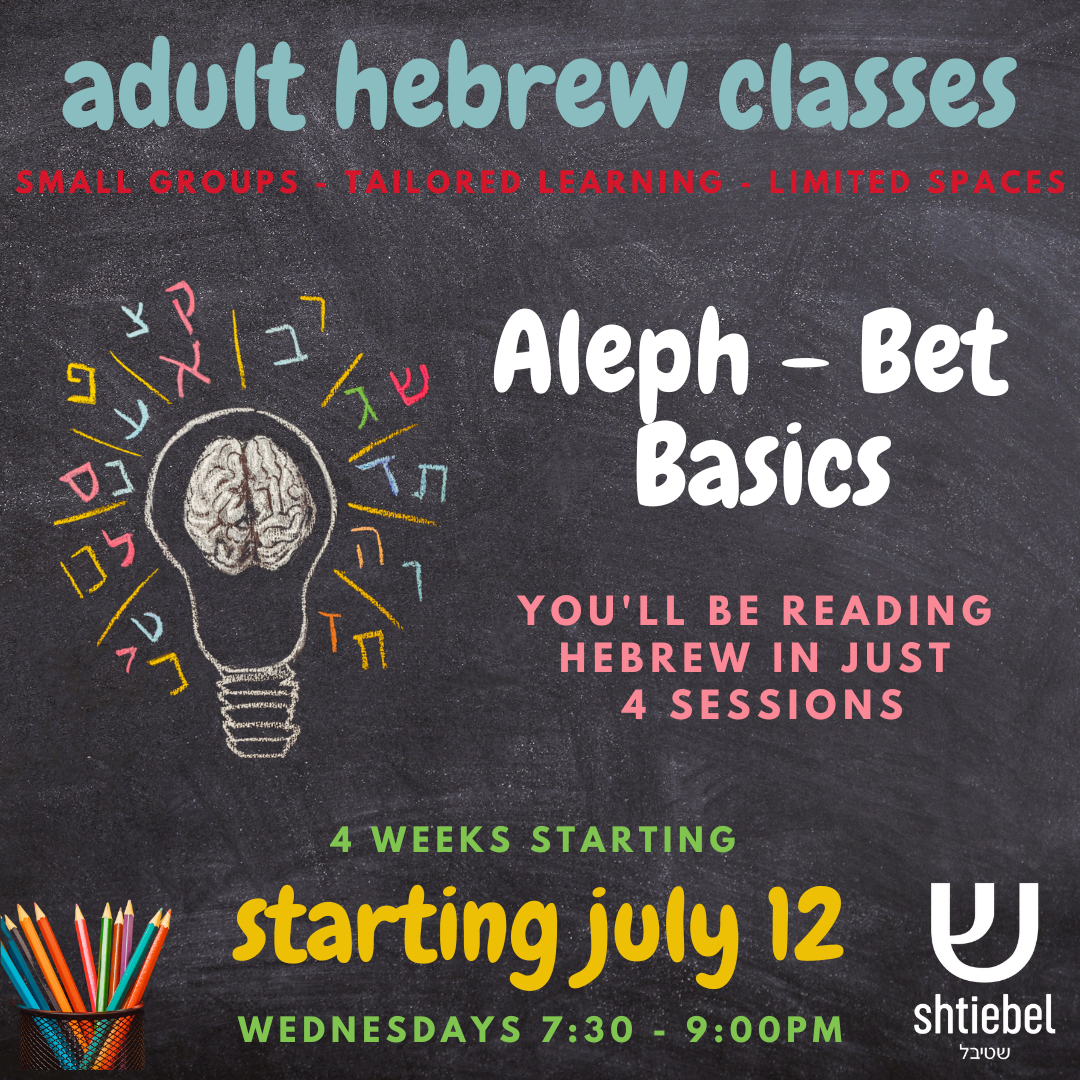 Aleph – Bet Basics
Based on the success of our youth Hebrew reading program, where our b' mitzvah students are developing Hebrew skills from scratch to reading an aliyah (section of Torah) in 4-5 sessions, we have adapted our program for adult learners.
The program is designed for beginners to Hebrew reading. Together, we will consolidate recognition of Hebrew letters & vowels, and develop reading skills, culminating in reading the Shabbat blessings. The program costs $150 for all four sessions and includes all learning materials. As always, a 10% discount applies for shtiebel partners. Places are limited, so register now!
Click below to enrol –
Many of you asked us to put this program together, and so we hope you'll be able to join us in July. If not, please complete the form and let us know when better suits you, for our next cohort.