The Shtiebel was founded to meet the changing needs of Melbourne's Jewish community, and challenge the historical assumptions about what it means to be engaged with and involved in Jewish life.
At shtiebel, we see Judaism as an evolving tradition sustained by study and enriched by lived experience. Through our library, we committed to offering a new model of community that is inclusive, innovative, and accessible to all.
The Library is open to the public during its standard hours from Monday to Friday from 10:00 am to 3:00 pm. In addition, regular events and classes are hosted on Tuesdays and Thursdays evenings.
No fee is charged for the public to enter the Library to read Library materials. If people wish to loan books, membership to the Library is available to the public from $18 per month.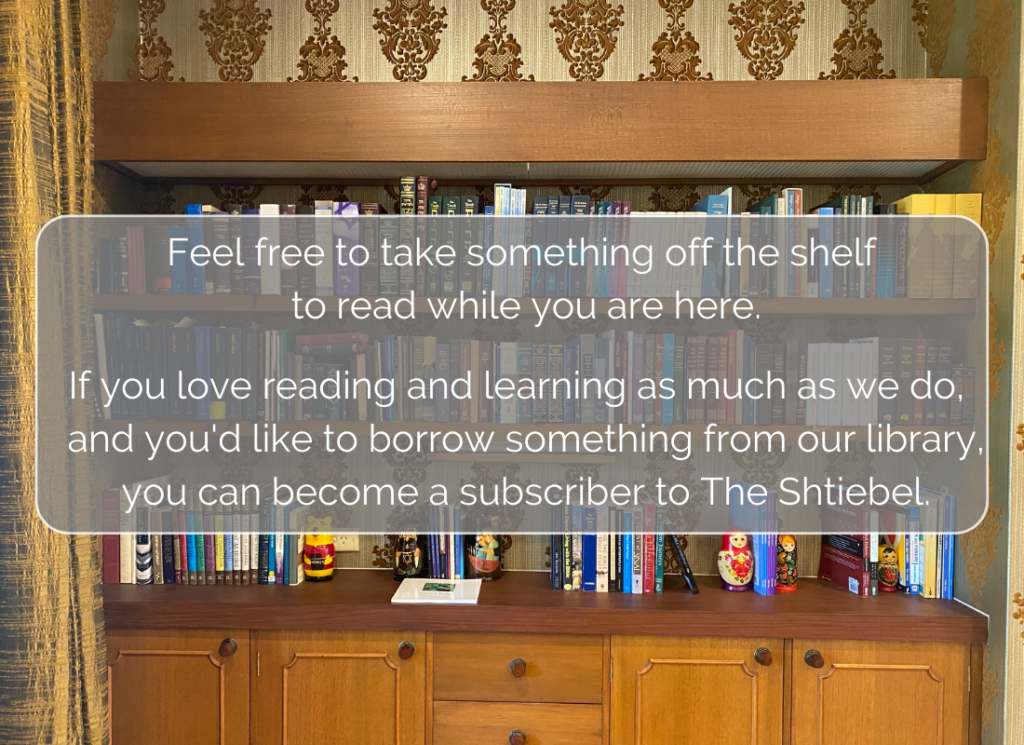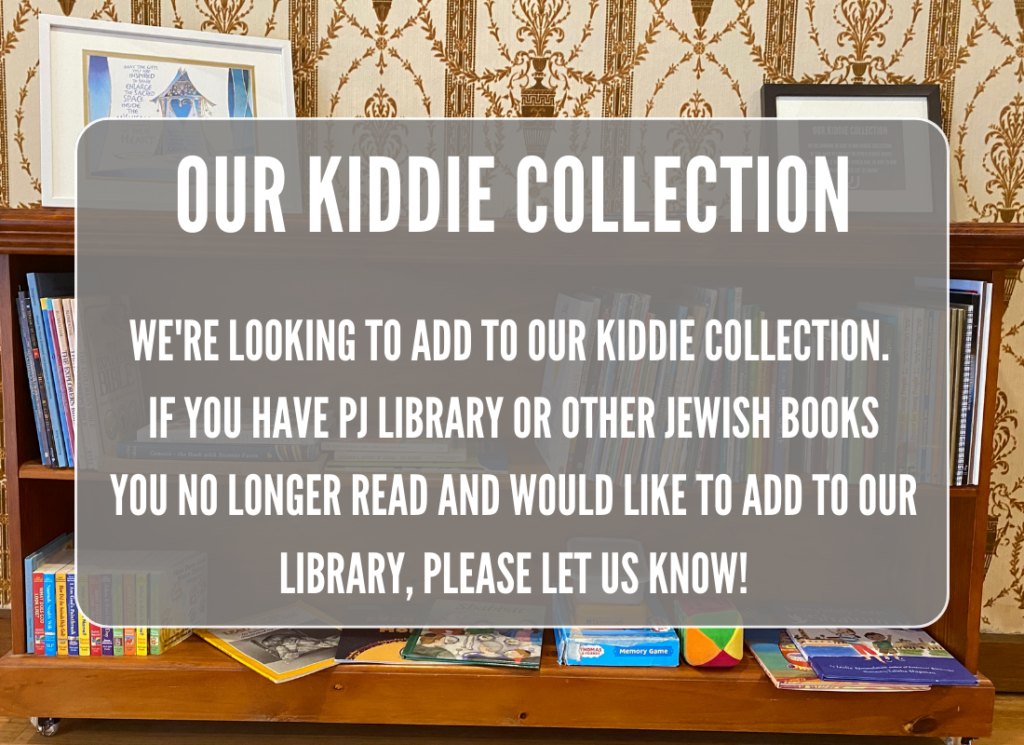 Our kiddie collection provides our youngest readers with access to a vast array of books and resources that bring the stories and practices of our tradition to life.
Thanks to the incredible work of PJ Library we are constantly updating our collection of books to borrow and share.
The kiddie collection is also a focal point of our monthly "kiddish club" family programs, including reading with the rabbi sessions.
As the "people of the book," many in our community are lucky enough to have large personal libraries at home. At The Shtiebel, we are committed to helping those who are looking to either reduce or rehome their books.
In doing so, your donations will help expand our collection, fill our street library, and help others in our community build their own collections.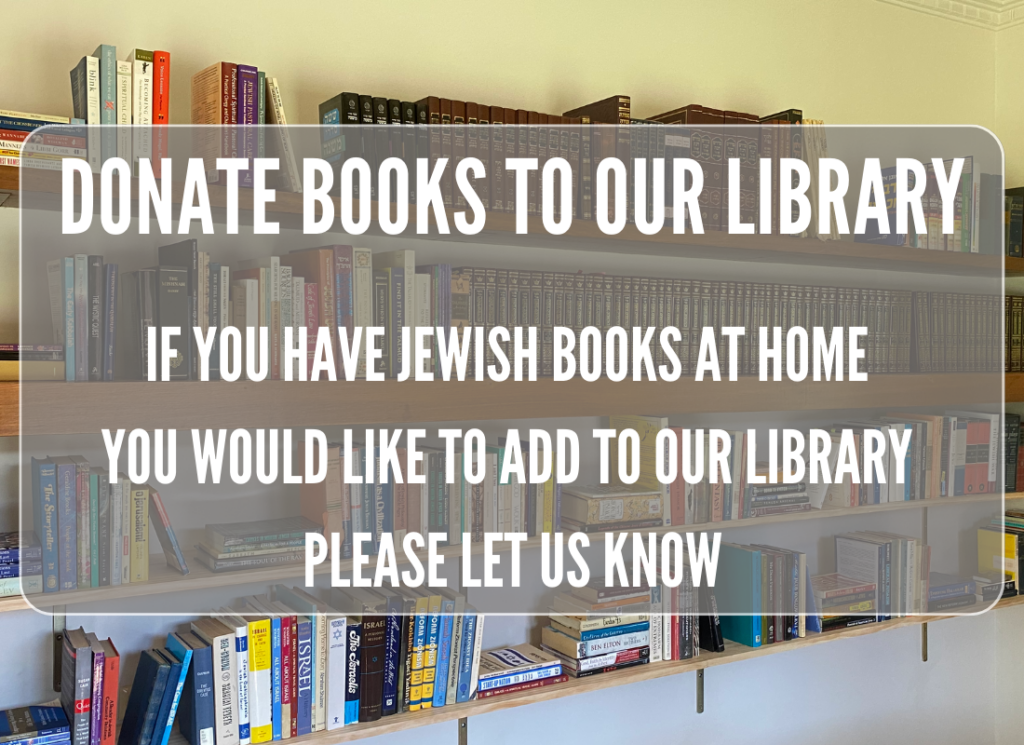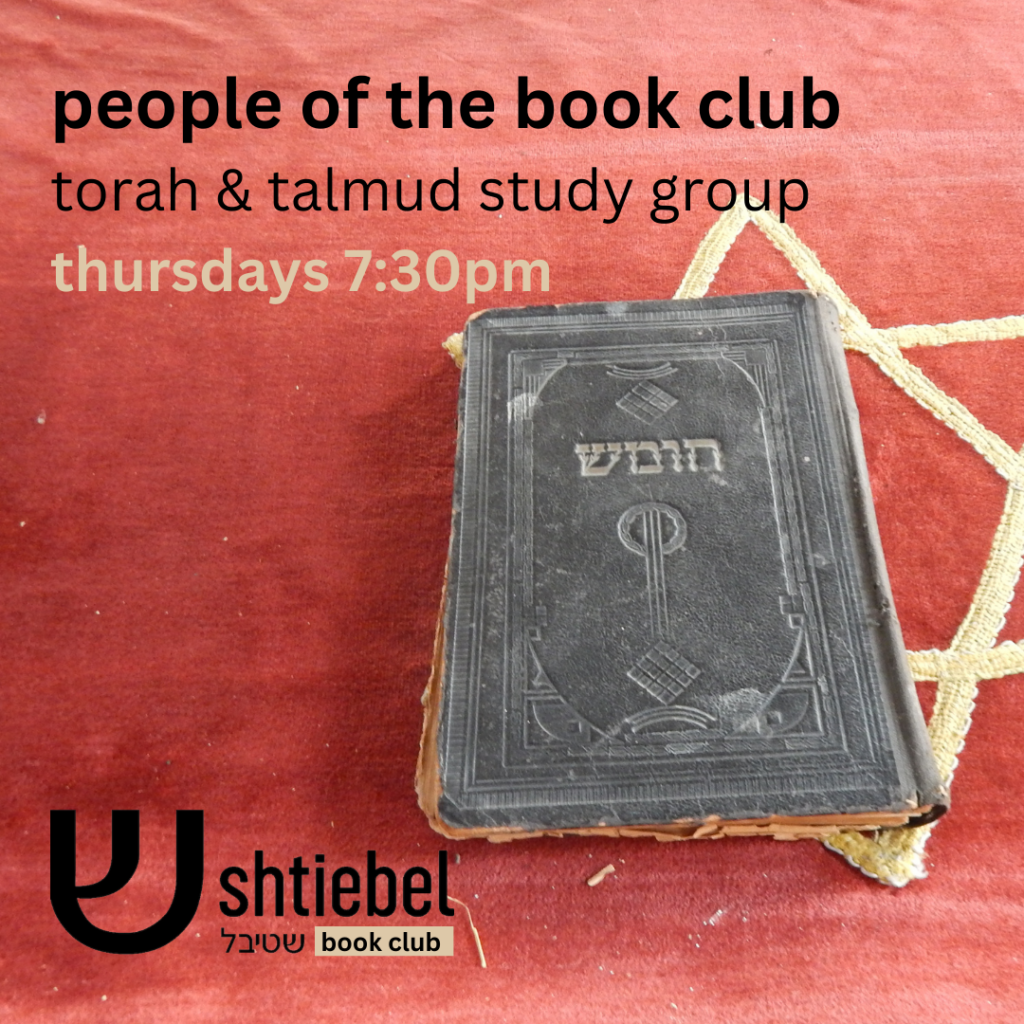 The Jewish People are known as the people of the book – our stories, history and traditions have always guided our people's ways.
Our People of the Book Club runs each Thursday, 7.30-9pm, starting later this year.
Each week we will review the week's daf yomi (the last seven days of daily Talmud readings) and explore the week's parashah (the Torah portion).
The class will be offered in person and online.
Preparation is not required, but if you register you will receive a digital copy of the weekly resources in advance of the class.
Sessions take place on the first Saturday of the month, from 2pm.
Please complete the form below to register for our second session Saturday 4 March, 2pm.