As a Rabbi and Civil Celebrant, Gersh Lazarow works with couples –  regardless of whether they were born Jewish, have chosen Judaism or are simply committed to ensuring a Jewish future – to celebrate and honour their relationships.
Through shtiebel's unique wedding ceremonies, bespoke renewal rituals and creative commitment ceremonies, we demonstrate our
commitment to egalitarianism and pluralism by celebrating the diversity of the modern Jewish family.
Just as there is more than one way to be Jewish, there is also more than one way to celebrate a Jewish wedding, with practices and traditions often different from one ceremony to the next. 
While some find this surprising, the reality is there is no such thing as a "traditional Jewish wedding." Rather what you have seen and shared are weddings that have been influenced and shaped by Jewish tradition, ritual and culture. In some cases, traditional customs have stood the test of time and are still widely used in most Jewish ceremonies, while others have been significantly altered or in some cases abandoned.
At shtiebel, we are committed to working with couples to make your wedding as meaningful as possible. We do this by exploring traditional Jewish rituals and practices together, and then making modifications to fit your own needs, religious practices, and personal stories.
At shtiebel we are committed to celebrating the diversity of our community. It is for this reason why our founder, Rabbi Gersh Lazarow, became an authorised civil celebrant in April, 2023.
As Australia's first rabbi and civil celebrant, Gersh can now offer couples – regardless of whether they were born Jewish, have chosen Judaism or come from different backgrounds and are committed to the Jewish future – their choice of a religious, cultural or civil ceremony, allowing them to celebrate their union in an open, honest and authentic way.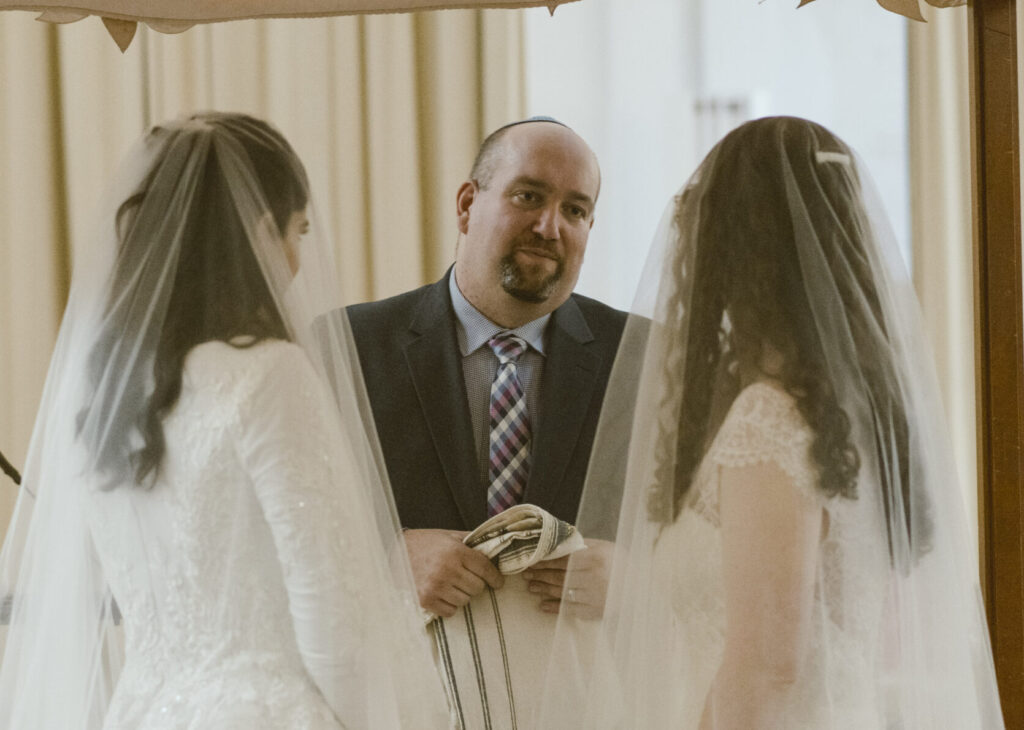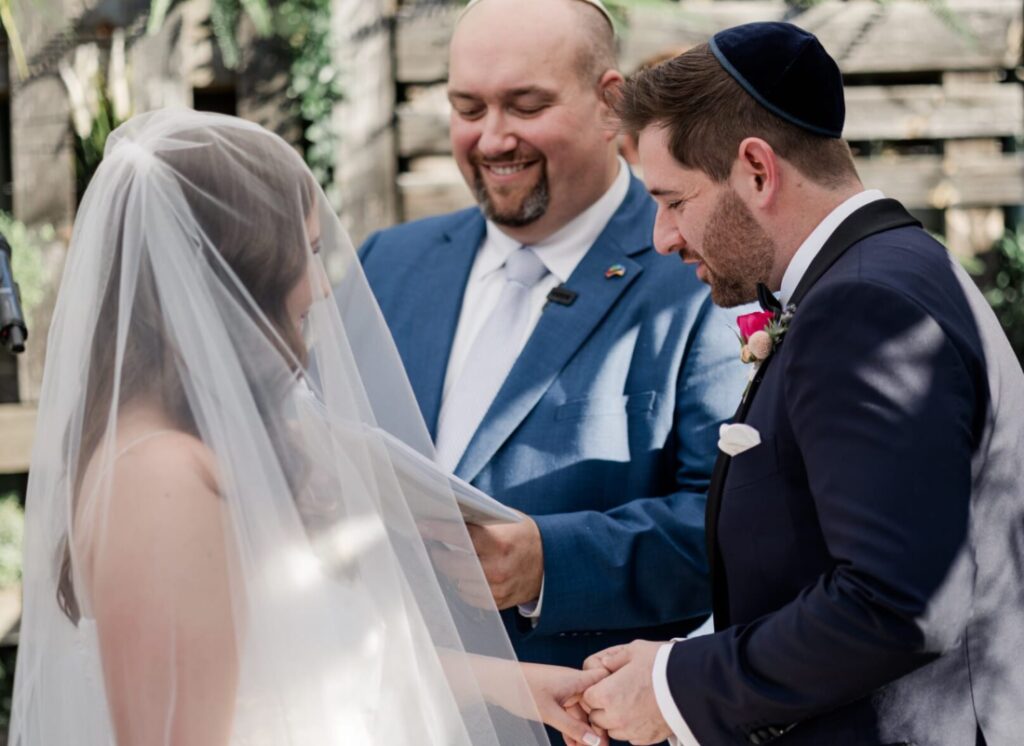 initial meeting
Our initial meeting comes with no obligation and is intended to provide us with a sense of the celebration you are planning, while providing you, as the wedding couple, with a clear sense of the journey that lies before you.
It is incredibly important to us that you feel comfortable with us and feel like we are the best people to help you prepare and celebrate your wedding.
subsequent meetings
In our subsequent meetings (usually 2), we will explore historical and contemporary wedding practices and traditions and work together to craft a unique celebration that fits your own needs, religious practices, and personal stories.
In addition, it is during this time that many couples choose to complete the prepare/enrich assessment. This optional program is a wonderful tool to build an understanding of your relationship.
final meeting
Before our final meeting, we will send each of you a series of relational questions to help us better understand you and your partnership. We will then unpack the answer together in our final meeting. Ultimately, it will be your words that we use to toast you on your wedding day.
At shtiebel, we are committed to support you throughout your wedding journey and on your special day. We offer a number of additional services to enhance the celebration.
For example, some couples choose to host their ceremonies and celebrations at The Shtiebel, and/or utilise our professional team to manage the day.
Many couples are pleased to learn that shtiebel can also provide customised ketubot, chuppah rental, streaming services and additional musicians.
We would love to speak to you about what you are looking for and how are you are looking to celebrate your relationship. To set up a time to chat, or for more information, please complete the form below.