We are lifelong learners and shtiebel offers education programs for every age and stage. 
From young learners, families, adults, those seeking to develop their connections to Jewish tradition, customs, history and text or those engaging in Judaism for the first time, our programs are designed to meet you where you are, and journey alongside you. Many of our programs are led by our team, and educators from within the community, as well as facilitated by members of our shtiebel community.
Based on the success of our youth Hebrew reading program, where our b' mitzvah students are developing Hebrew skills from scratch to reading an aliyah (section of Torah) in 4-5 sessions, we have adapted our program for adult learners.
The program is designed for beginners to Hebrew reading. Together, we will consolidate recognition of Hebrew letters & vowels, and develop reading skills, culminating in reading the Shabbat blessings. The program costs $150 for all four sessions and includes all learning materials. As always, a 10% discount applies for shtiebel partners. Places are limited, so register now!
Many of you asked us to put this program together, and so we hope you'll be able to join us in July. If not, please complete the form and let us know when better suits you, for our next cohort.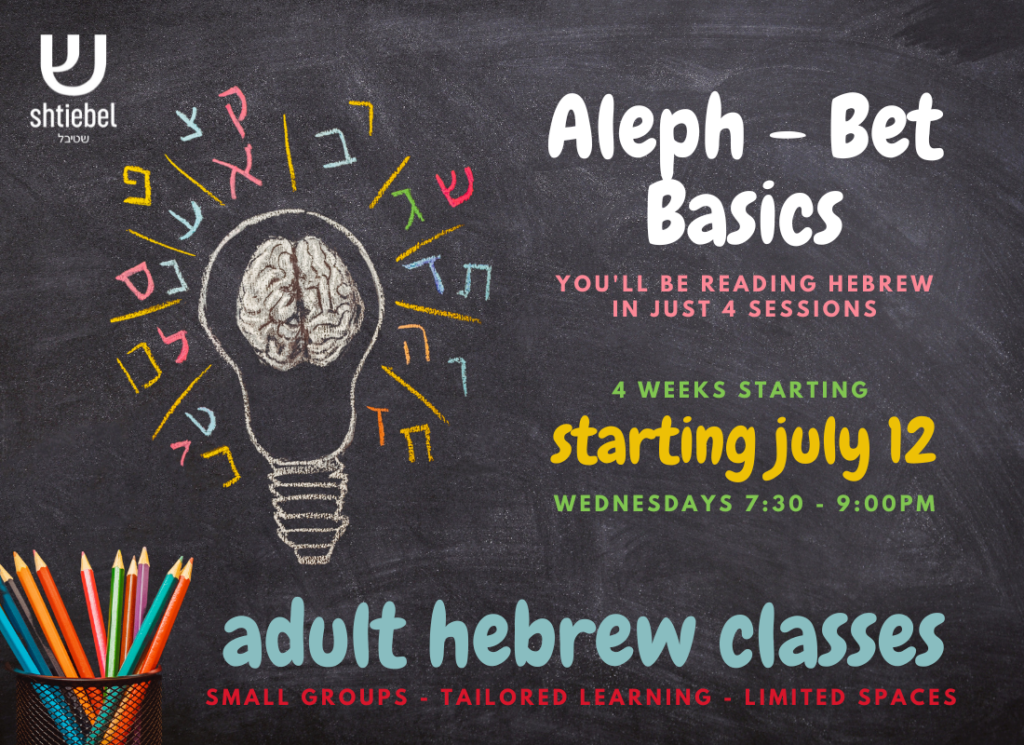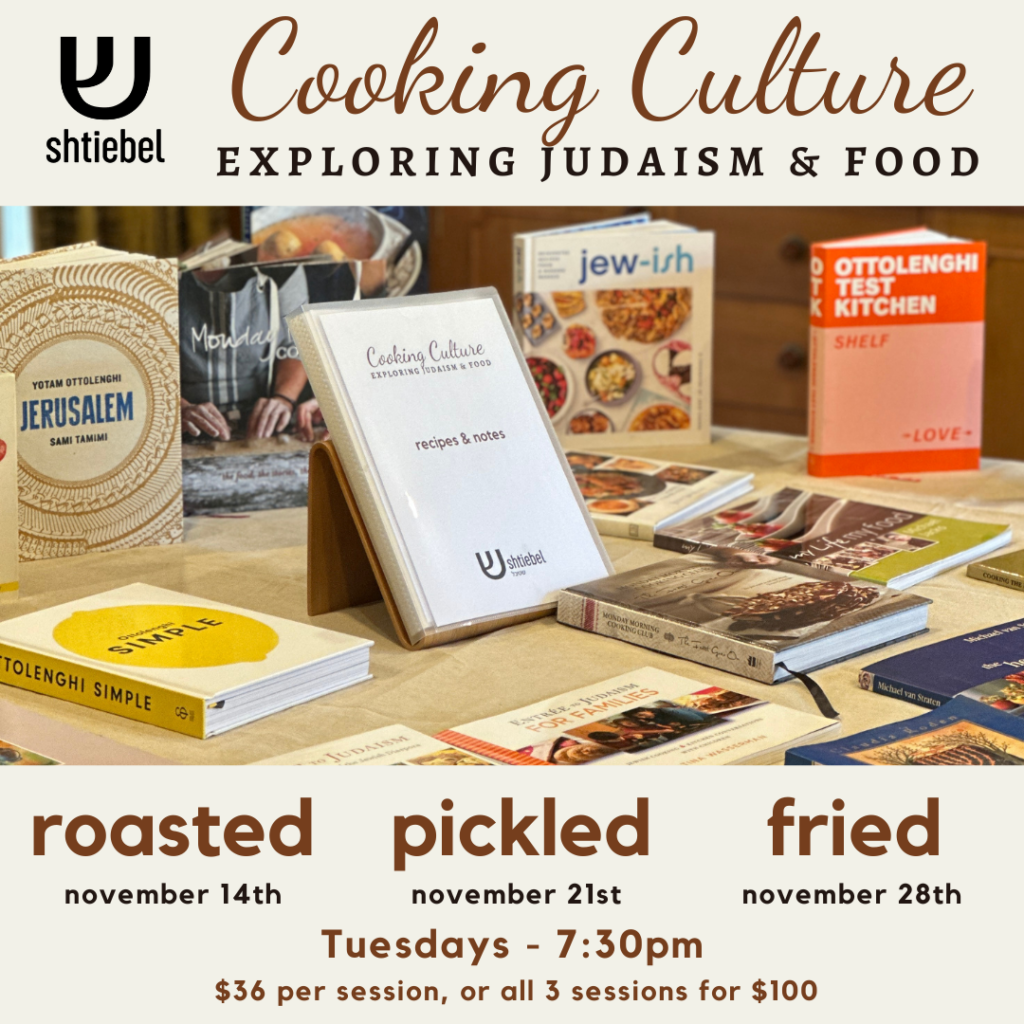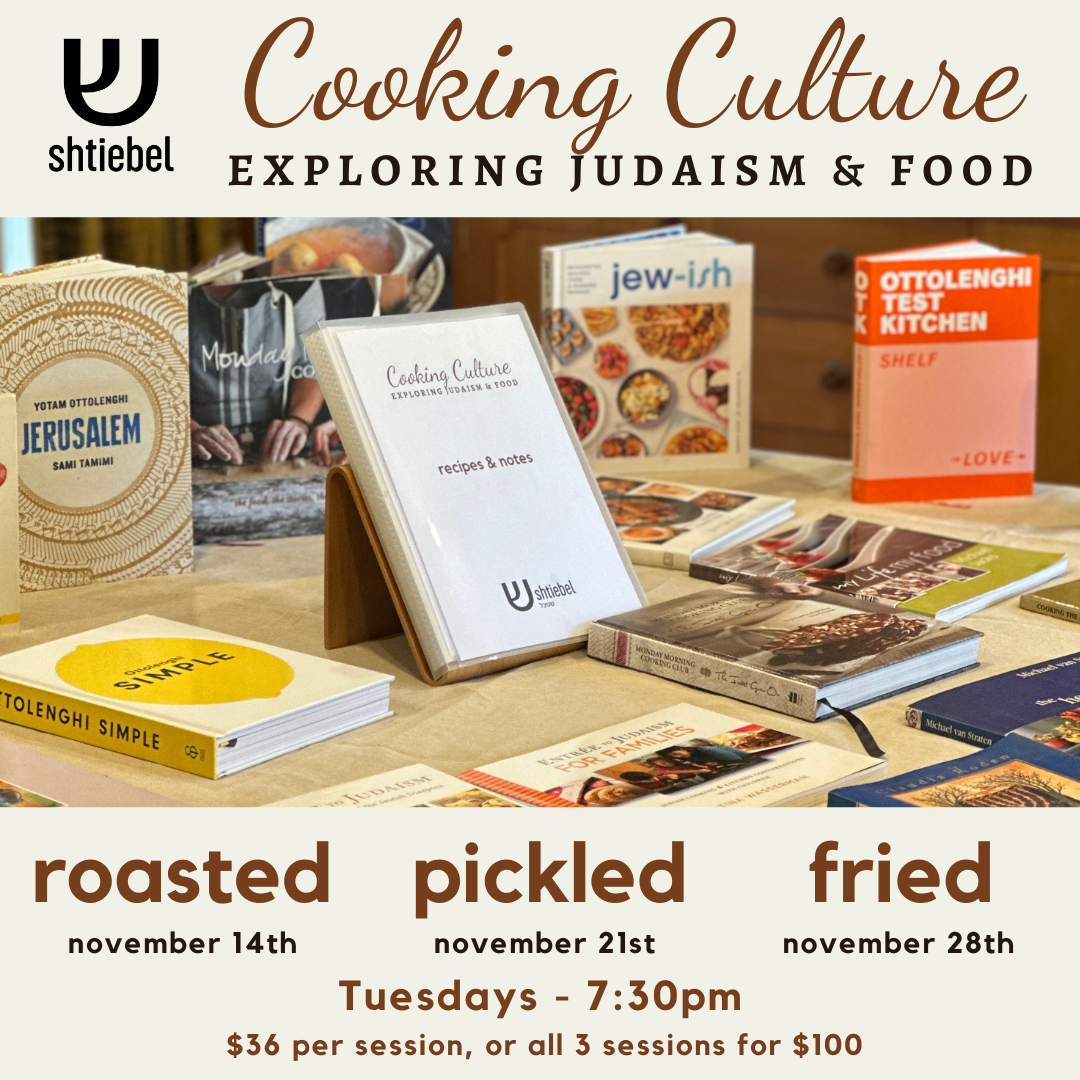 Cooking Culture:
exploring Judaism & food
Experience the heart and soul of Jewish identity through our new program "Cooking Culture: exploring Judaism & food." From mouthwatering delicacies to treasured family recipes, together, we will delve into the flavours, techniques and stories that have woven the tapestry of historical and contemporary Jewish culinary traditions and practices.
Focusing on roasted, pickled & fried, these sessions are for those seeking to learn about Jewish cooking practices, up-skill in practical cooking techniques, share their cooking experiences, join our cooking community, or try out new recipes to add to your (jewish) cookbook.
Just like our favourite food delivery services, a take-home pack of recipes and ingredients to cook at home is provided at the end of each session. The program costs $36 per session, or $100 to attend all three sessions. As always, a 10% discount applies for shtiebel partners. Places are limited, so register now!
Sessions take place on the first Saturday of the month, from 2pm.
Please complete the form below to register for our upcoming session.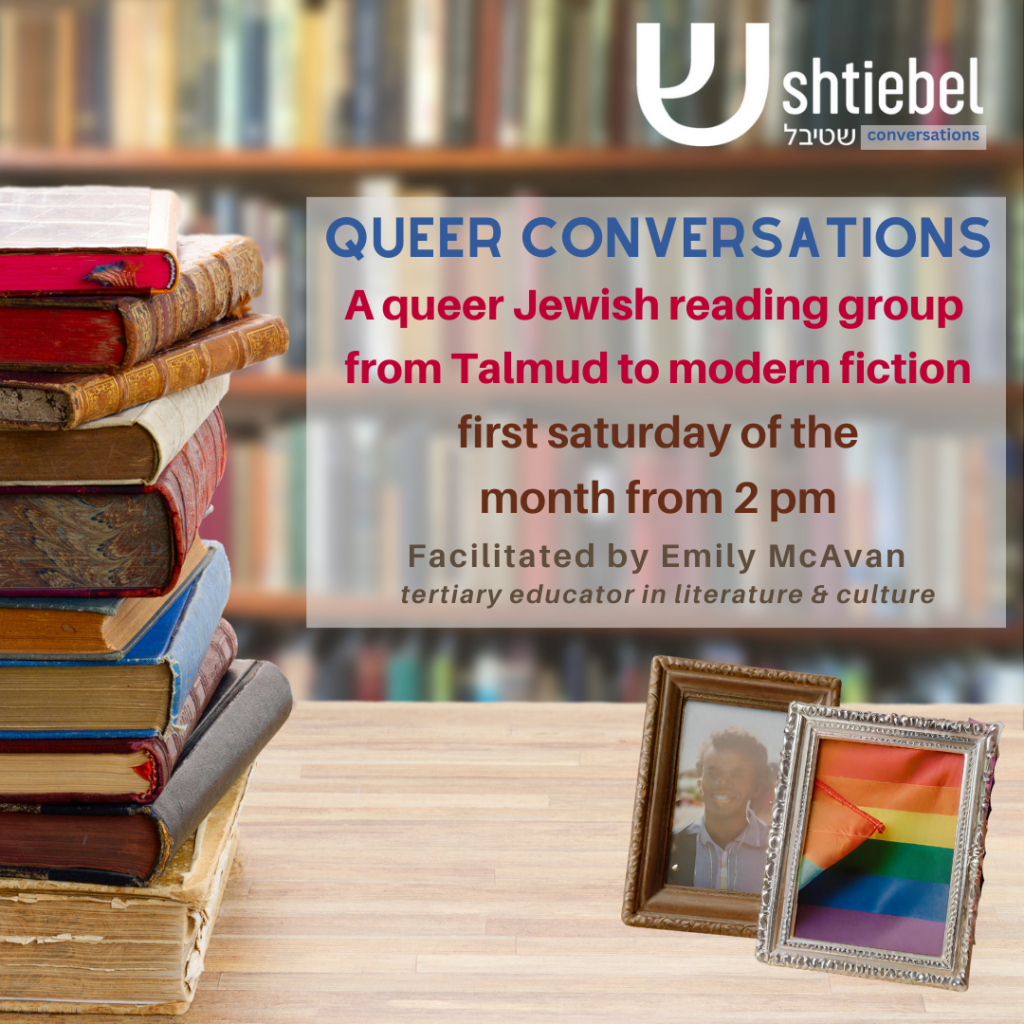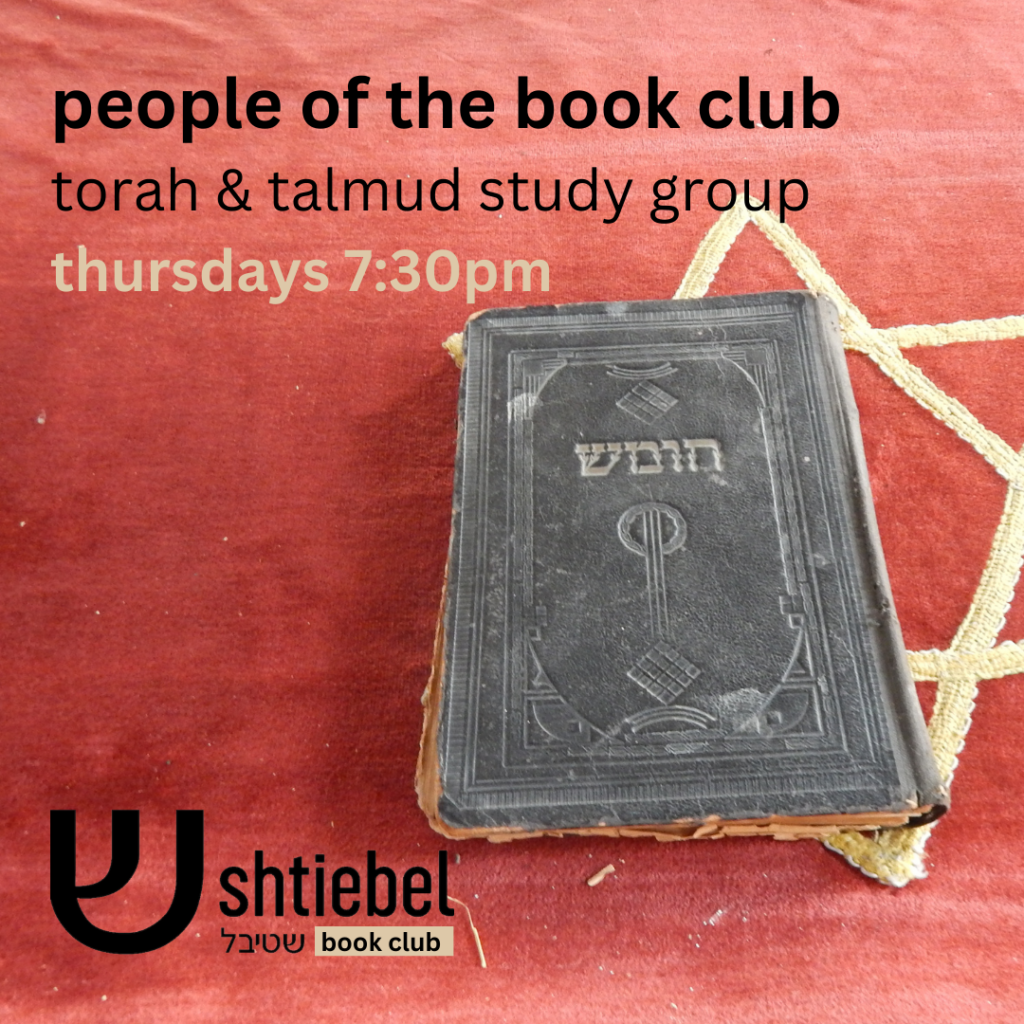 The Jewish People are known as the people of the book – our stories, history and traditions have always guided our people's ways.
Our People of the Book Club runs each Thursday, 7.30-9pm, starting later this year.
Each week we will review the week's daf yomi (the last seven days of daily Talmud readings) and explore the week's parashah (the Torah portion).
The class will be offered in person and online.
Preparation is not required, but if you register you will receive a digital copy of the weekly resources in advance of the class.
In our busy world, there seems to be fewer and fewer places where we can gather for conversation and community.
The Shtiebel is blessed to have both a vintage bar and a full sized billiard table.
whisky & words has been created to utilise our unique space to enhance our safe and welcoming community.
The program is open to all adults over the age of 18.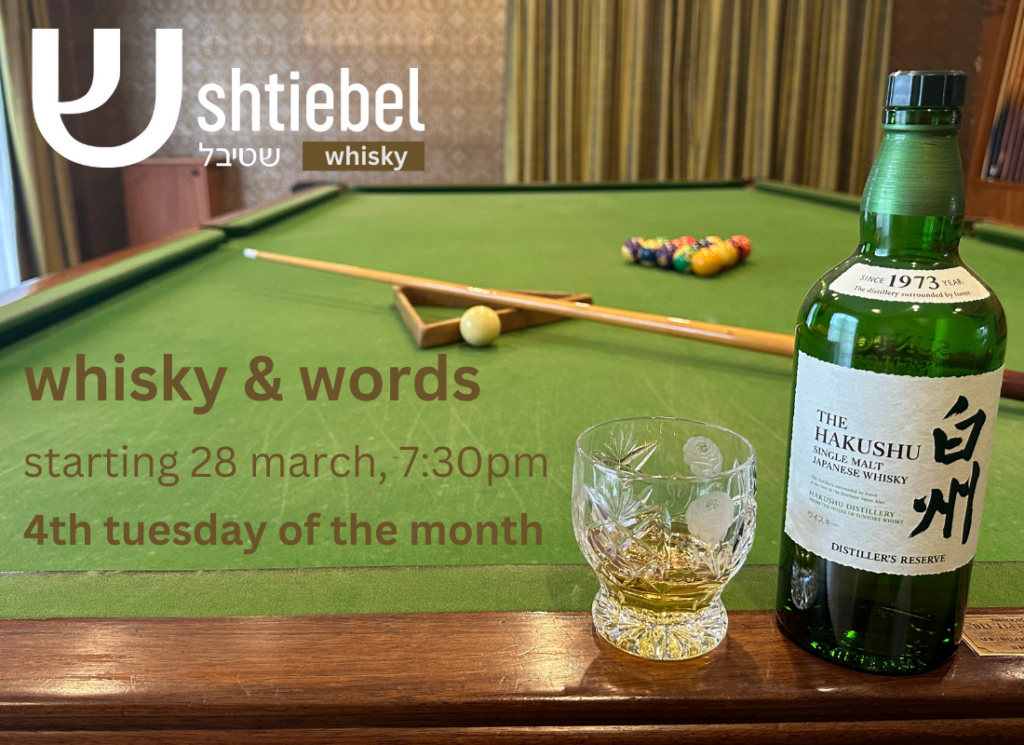 This shared learning experience explores the basics of the Hebrew language, with the goal of developing siddur fluency. We offer 18 one-hour sessions, fortnightly throughout the academic year in parallel to our foundation program.
The program is offered in person and online. Our first cohort begins on Wednesday evenings in July, 2023.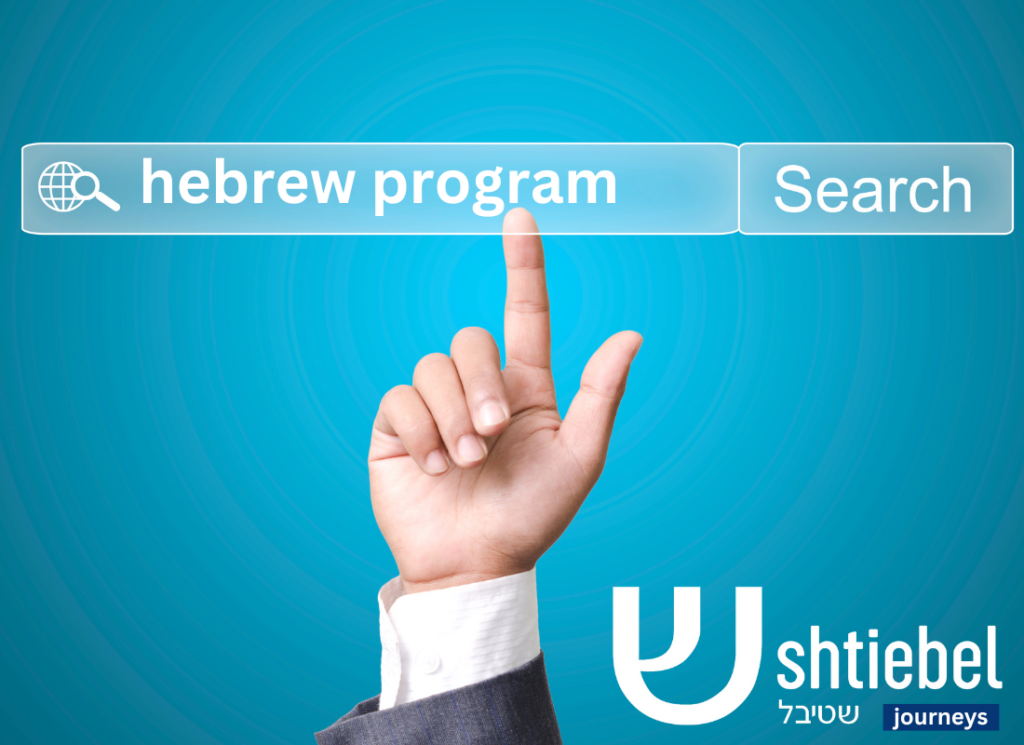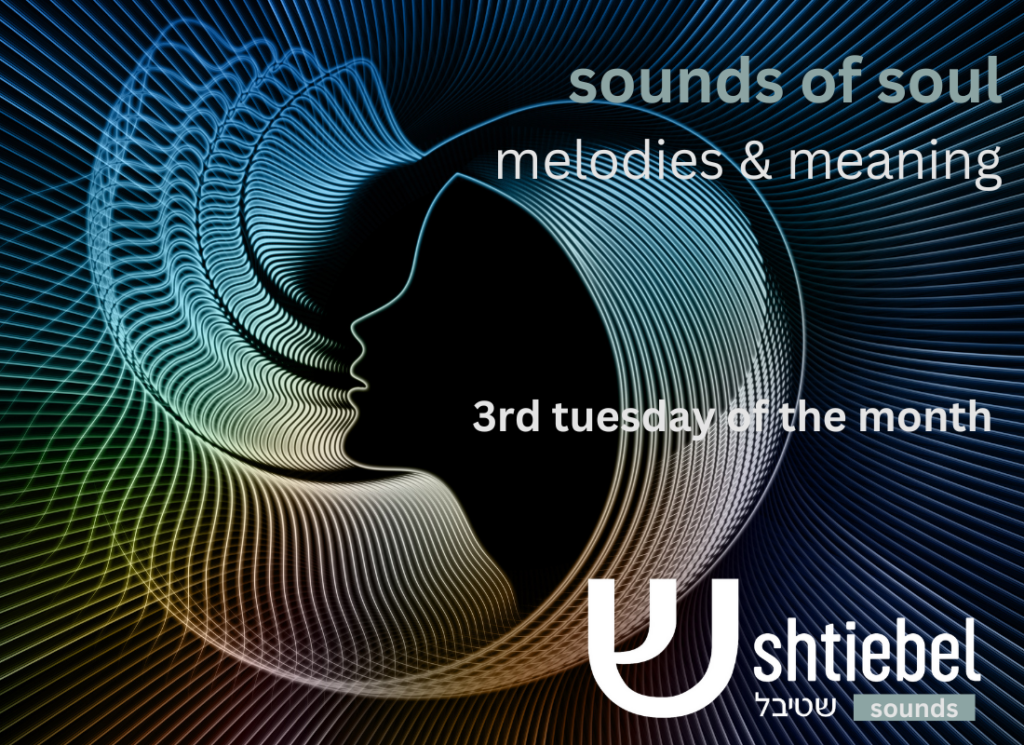 Join our prayer team to uncover new meaning to our liturgy. Each session we will pick a number of prayers to explore and reinterpret in our own ways. We encourage participants to bring their artistic approaches to our liturgy – whether that is to write a new translation, melody, poem, interpretative reading, artwork, or anything else that encapsulates our liturgical discoveries and connections.
We will include these interpretations to our services and communications.
During these sessions, we will also join together in song through the melodies of shtiebel Kabbalat Shabbat services.
We meet on the third Tuesday of each month, 7.30pm.
Please register below we'll keep you up to date with all the details, including the date for our first session.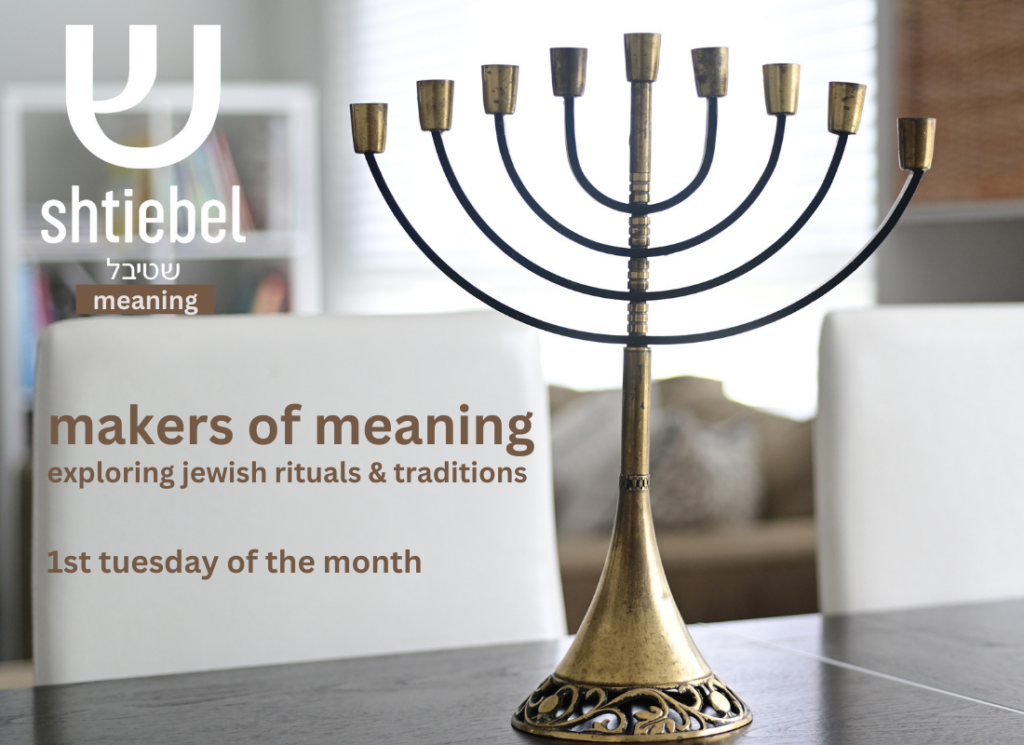 At shtiebel, we help people "do Jewish" and "be Jewish" in their own way and in their own time. While we place no boundaries or barriers on Jewish expression, living and ritual, we provide a supportive and encouraging community where people can explore their identities, beliefs, and practices without judgment or cohesion.
makers of meaning runs once a month on the first Tuesday of the month, from 7.30-9pm.
In each session we will choose another Jewish ritual or tradition to explore, and deepen our connection and personal engagement with these.
Please register below we'll keep you up to date with all the details, including the date for our first session.