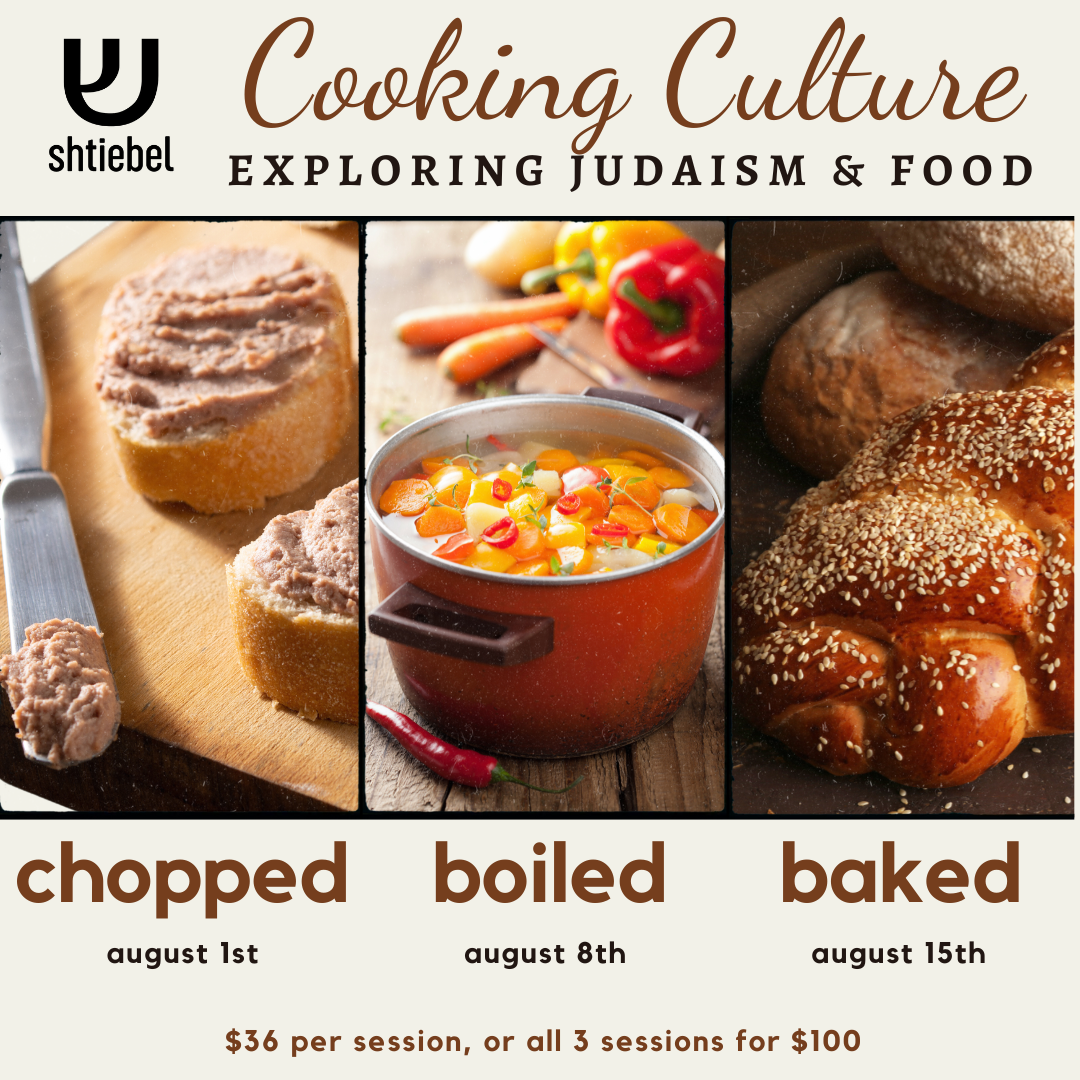 Cooking Culture: exploring Judaism & food
Experience the heart and soul of Jewish identity through our new program "Cooking Culture: exploring Judaism & food." From mouthwatering delicacies to treasured family recipes, together, we will delve into the flavours, techniques and stories that have woven the tapestry of historical and contemporary Jewish culinary traditions and practices.
Judi Cohen and Gersh will lead our first three sessions starting in August.  Focusing on chopped, boiled & baked, these sessions are for those seeking to learn about Jewish cooking practices, up-skill in practical cooking techniques, share their cooking experiences, join our cooking community, or try out new recipes to add to your (jewish) cookbook.
Just like our favourite food delivery services, a take-home pack of recipes and ingredients to cook at home is provided at the end of each session.
The program costs $36 per session, or $100 to attend all three sessions. As always, a 10% discount applies for shtiebel partners. Places are limited, so register now!
Click below to enrol –