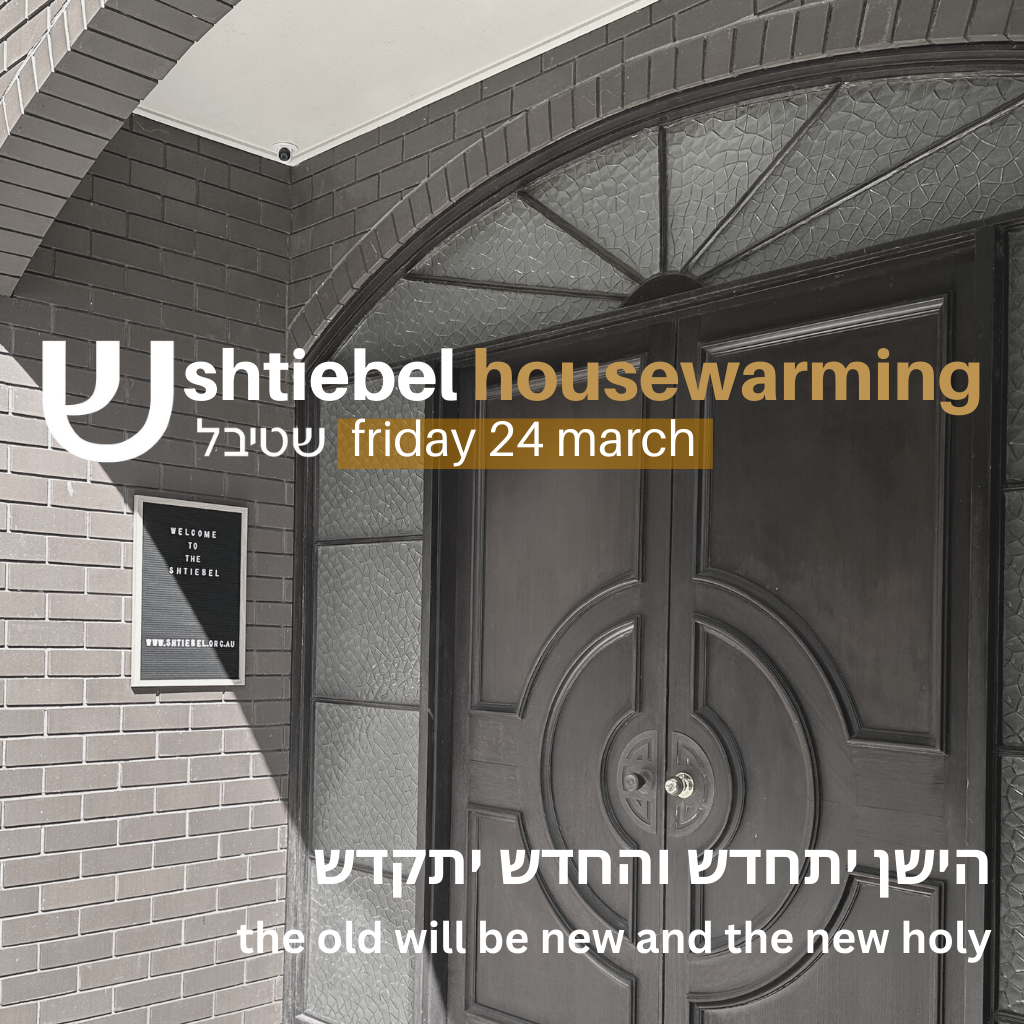 housewarming
We are excited to launch shtiebel and invite you to join us for our housewarming.
Friday 24 March – un-wined at 5:00pm; ceremony at 5:30pm; kabbalat shabbat services at 6pm.
Let's continue creating our community, give thanks to all those who have helped turn our dream into a reality, celebrate the completion of the work that has gone into preparing The Shtiebel and introduce our upcoming services, programs and events. Please let us know who will be coming with you.