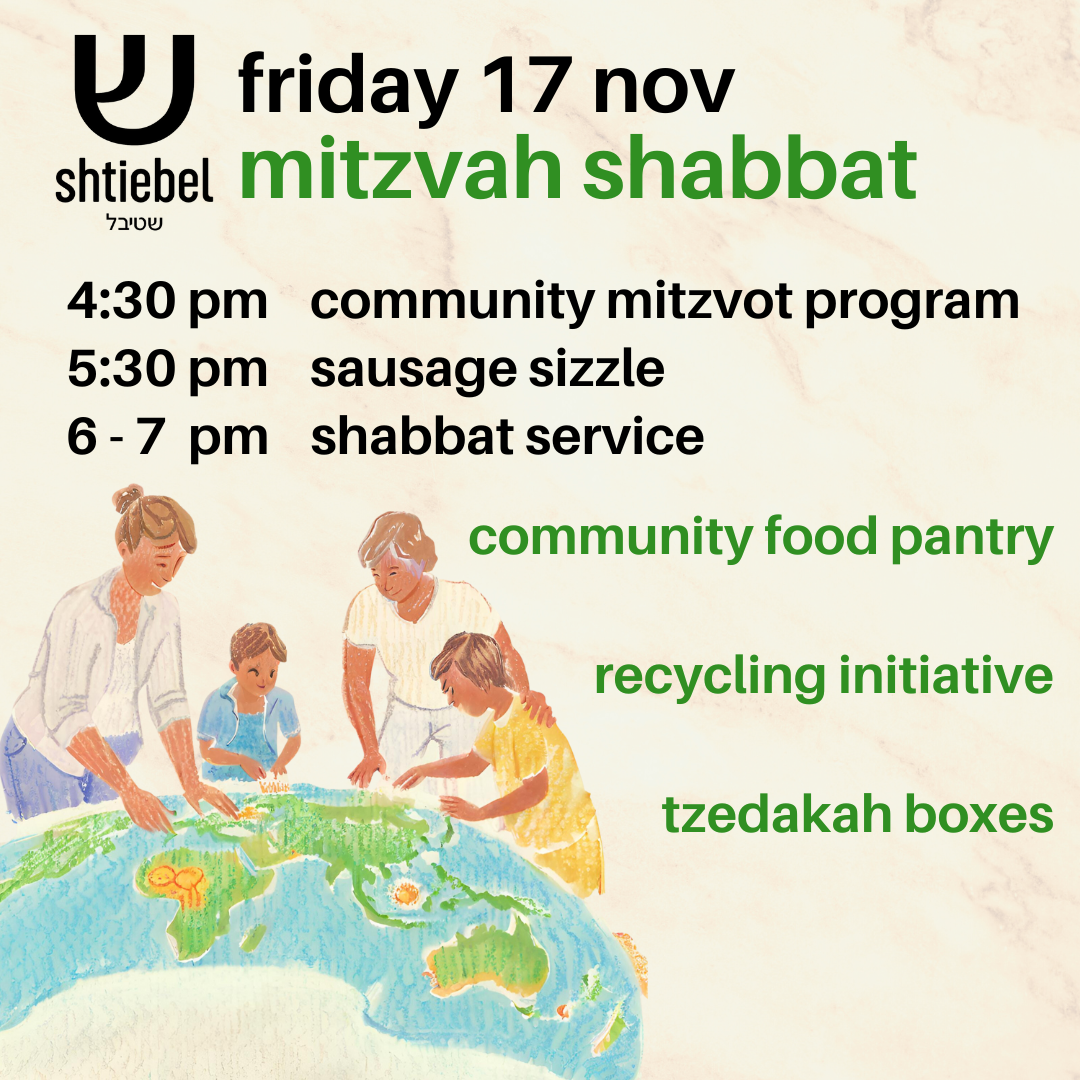 mitzvah shabbat
Join us for Mitzvah Shabbat, as collectively, we perform mitzvot relating to recycling, looking after the planet, feeding the hungry and tzedakah boxes, collecting money for Israel. On the same weekend as Mitzvah Day and Climate Shabbat, shtiebel will be participating in projects that relate to our family, our community and the world. Together, we will decorate and fill our shtiebel food pantry, create our own tzedakah boxes and begin a new recycling initiative at shtiebel.
All are welcome to join us from 4.30pm for our mitzvah projects, with our sausage sizzle at 5.30pm, followed by services 6-7pm.
More locally in Australia, the Jewish Climate Network is holding Climate Shabbat over this weekend, whilst worldwide Mitzvah Day is conducting projects focused on repairing the world.