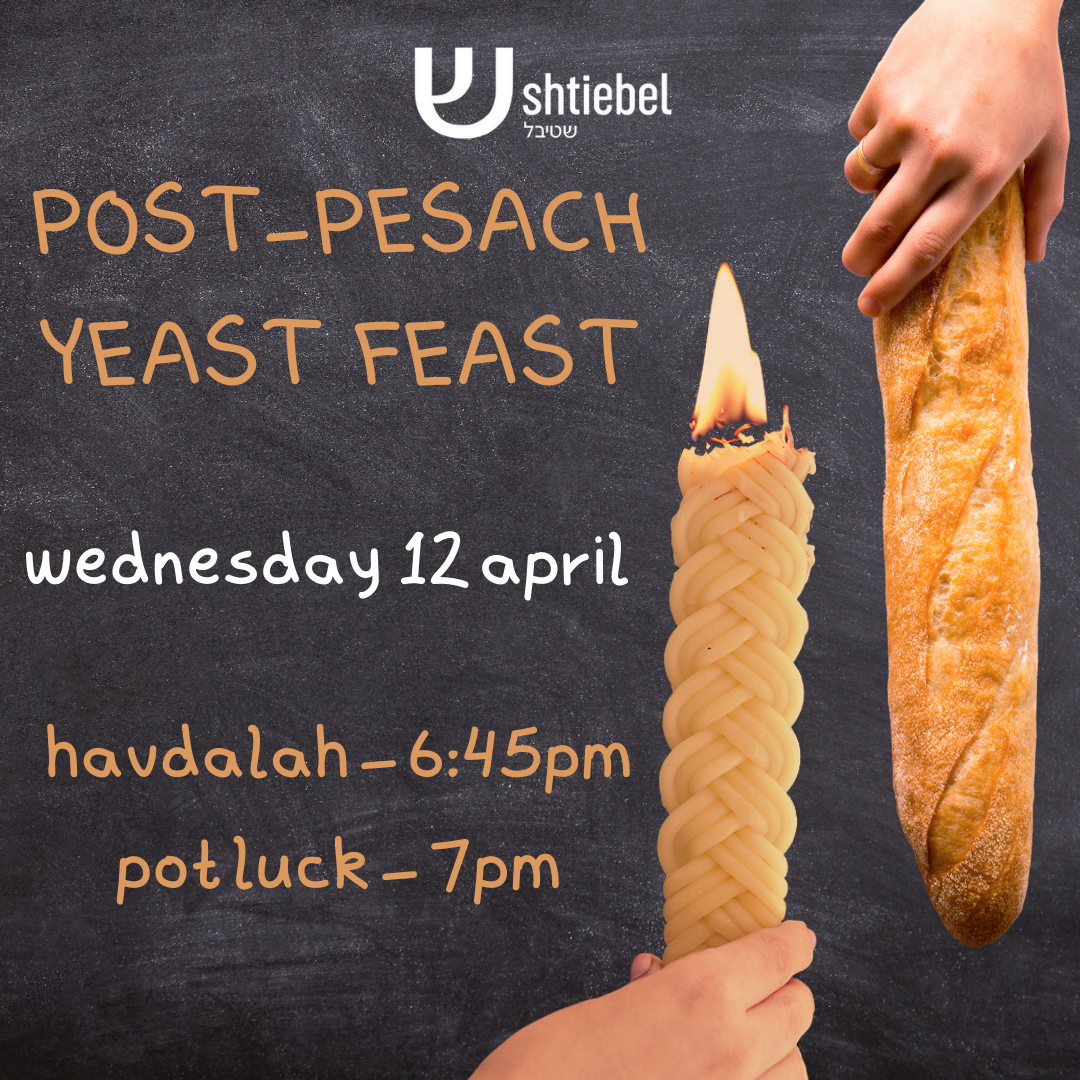 pesach havdalah & yeast feast
Please complete the registration form to let us know that you will be joining us. You can complete the form once for all Pesach services & programs.
If you are attending our potluck yeast feast, please bring your favourite vegetarian dish to share. Please also bring a list of the ingredients in your dish, to help those with allergy and dietary considerations.