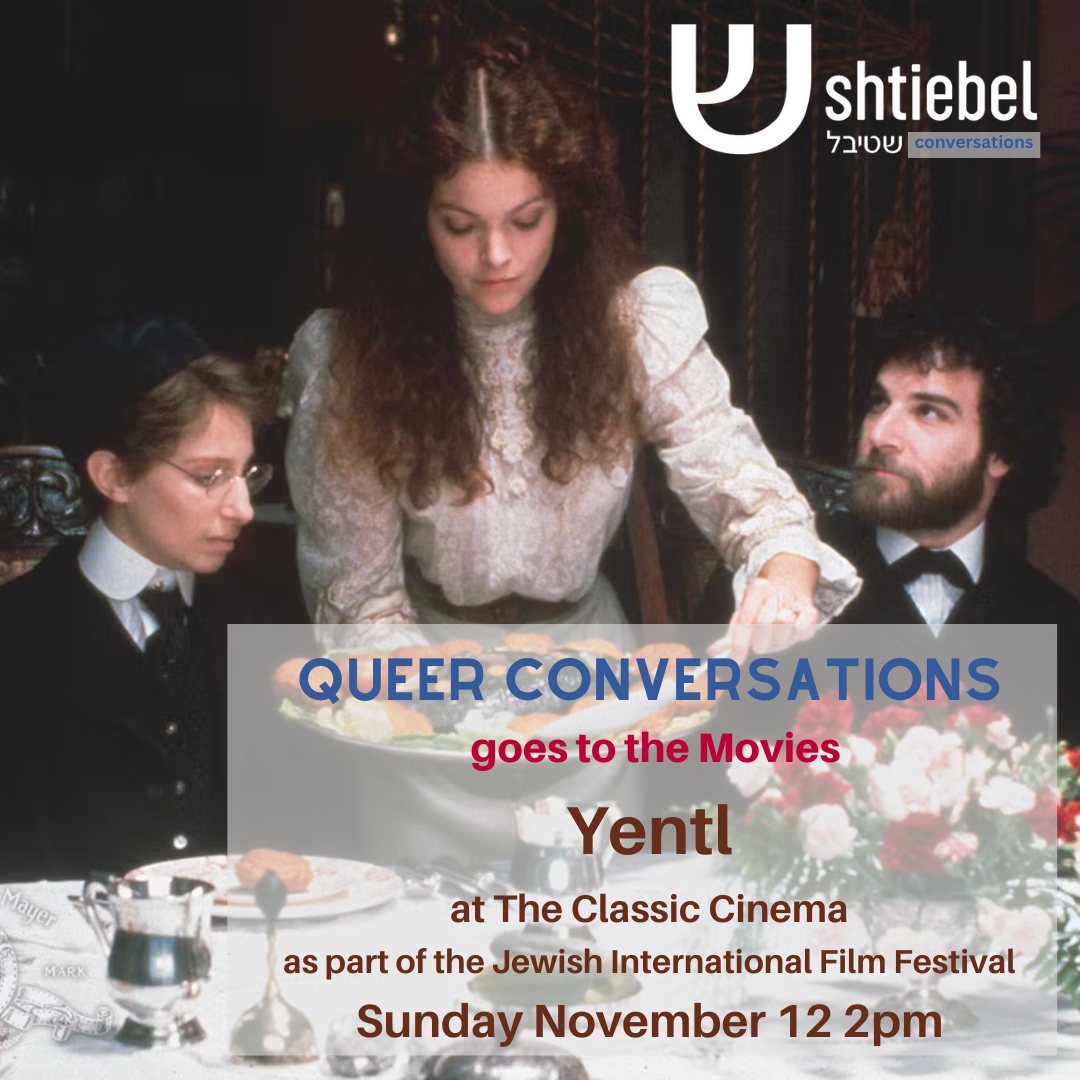 Queer Conversations – JIFF Yentl
Queer Conversations is going to the Movies! Join us to watch Yentl at The Classic Cinemas, on November 12, 2pm. Please purchase your own ticket/s and we will gather for a drink/snack before or after the movie. Please let us know if you are joining us via the form below.
Our monthly queer Jewish reading group from Talmud to modern fiction, facilitated by Emily McAvan. Sessions take place on the first Saturday of the month, from 2pm.