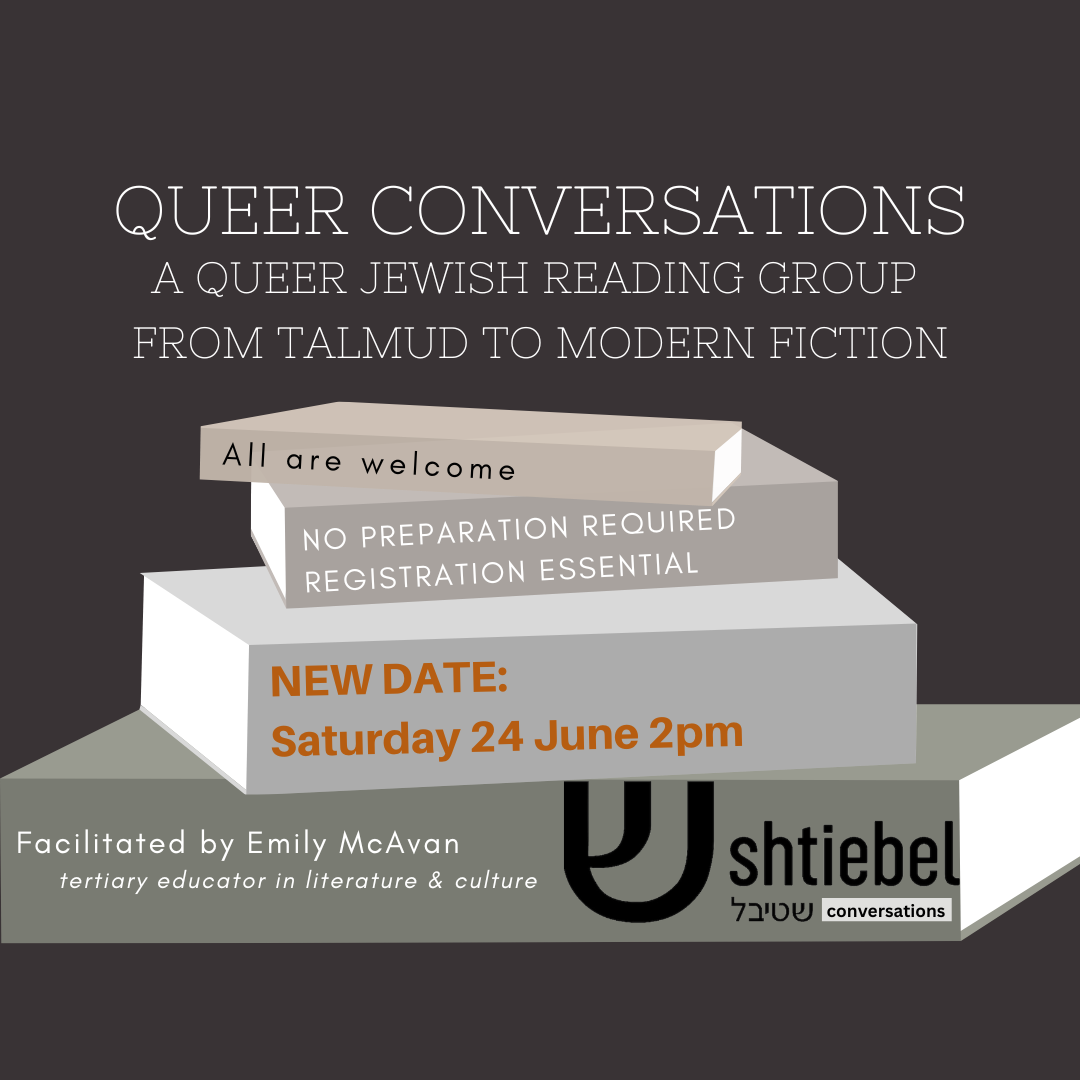 Queer Conversations **new date
New date – June 24 2pm, which will be followed by August 5, 2pm.
A queer Jewish reading group from Talmud to modern fiction, facilitated by Emily McAvan. Sessions take place on the first Saturday of the month, from 2pm. All texts will be provided and read together during the session. Together we will unpack and discuss a range of Jewish texts through a queer lens. Please complete the form below to register for our upcoming session.