HHD Appeal: Planting the Seeds of Our Shared Future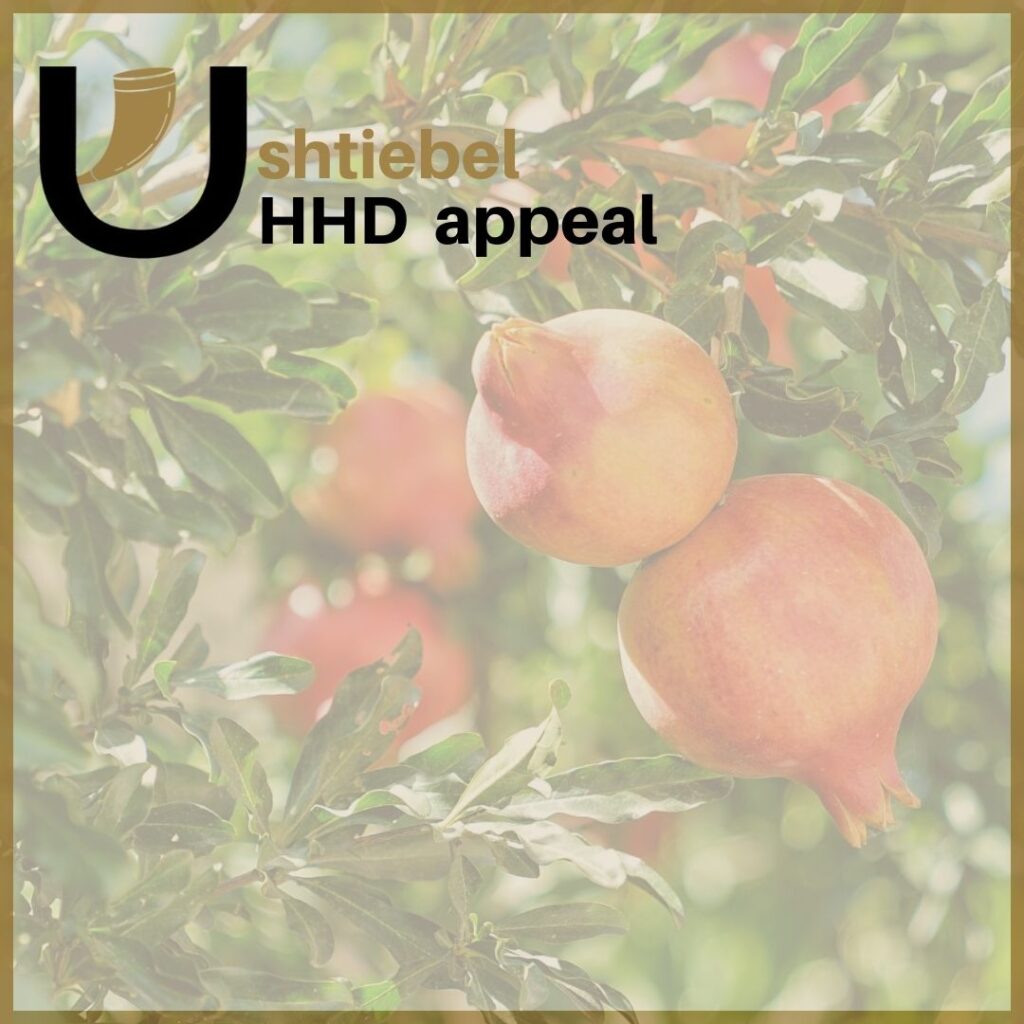 As we reflect on the incredible series of services and events that marked our first High Holy Days at The Shtiebel, we find a beautiful metaphor in the pomegranate seedling we've carefully planted in our courtyard.
This delicate sapling symbolises the growth and unity we are nurturing within our community. Just as we've sown the seed of a pomegranate tree, we are seeding the foundation of a vibrant and connected Jewish community.
At shtiebel, we operate efficiently, thanks to the dedication of our volunteers, who generously share their skills and knowledge.
While our valued partners also contribute to our operational costs, it's your philanthropic support that remains fundamental to our success.
Your generosity fuels our expansion and enhances our impact, ensuring that everyone in our community can access the support they need to engage in meaningful Jewish life.
As such, we extend a warm invitation to those who are able, to contribute as generously as possible to either the Shtiebel Benevolent Society or the Shtiebel Library Fund, or perhaps both.
Your support will underwrite our work in the coming year, allowing us to continue sowing the seeds of a brighter and more connected future.
Together, we are planting the seeds of our shared destiny, nurturing them with your support, and watching them flourish into a vibrant and resilient Jewish community.
Thank you for being an integral part of this beautiful journey.
Option 1: The Shtiebel Benevolent Society
Through its unique partnership with Shtiebel Ltd, the Shtiebel Benevolent Society is committed to ensuring that the entire community has access to pastoral support and relief services regardless of their personal circumstance or religious affiliation.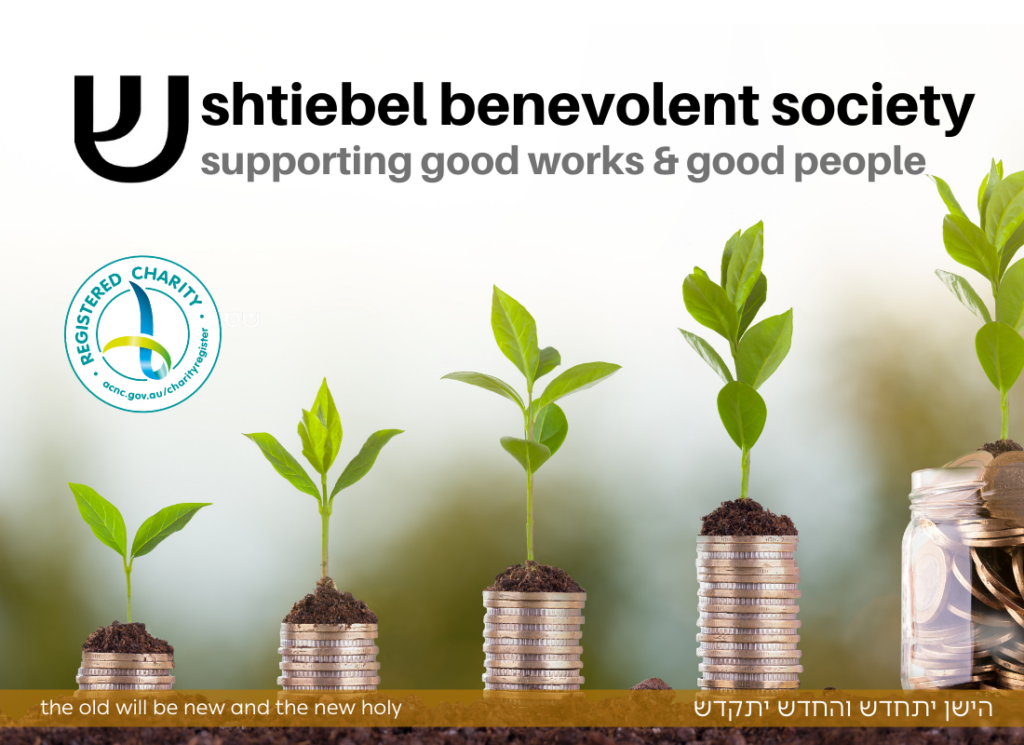 Option 2: The Shtiebel Library Fund
At shtiebel, we see Judaism as an evolving tradition sustained by study and enriched by lived experience. Through our library, we committed to offering a new model of community that is inclusive, innovative, and accessible to all.