Support our High Holy Day Program 2023/5784
We extend a special invitation to both individuals and companies to consider underwriting the production of our High Holy Day Prayer books or sponsoring one of our "sweet beginning" community gatherings.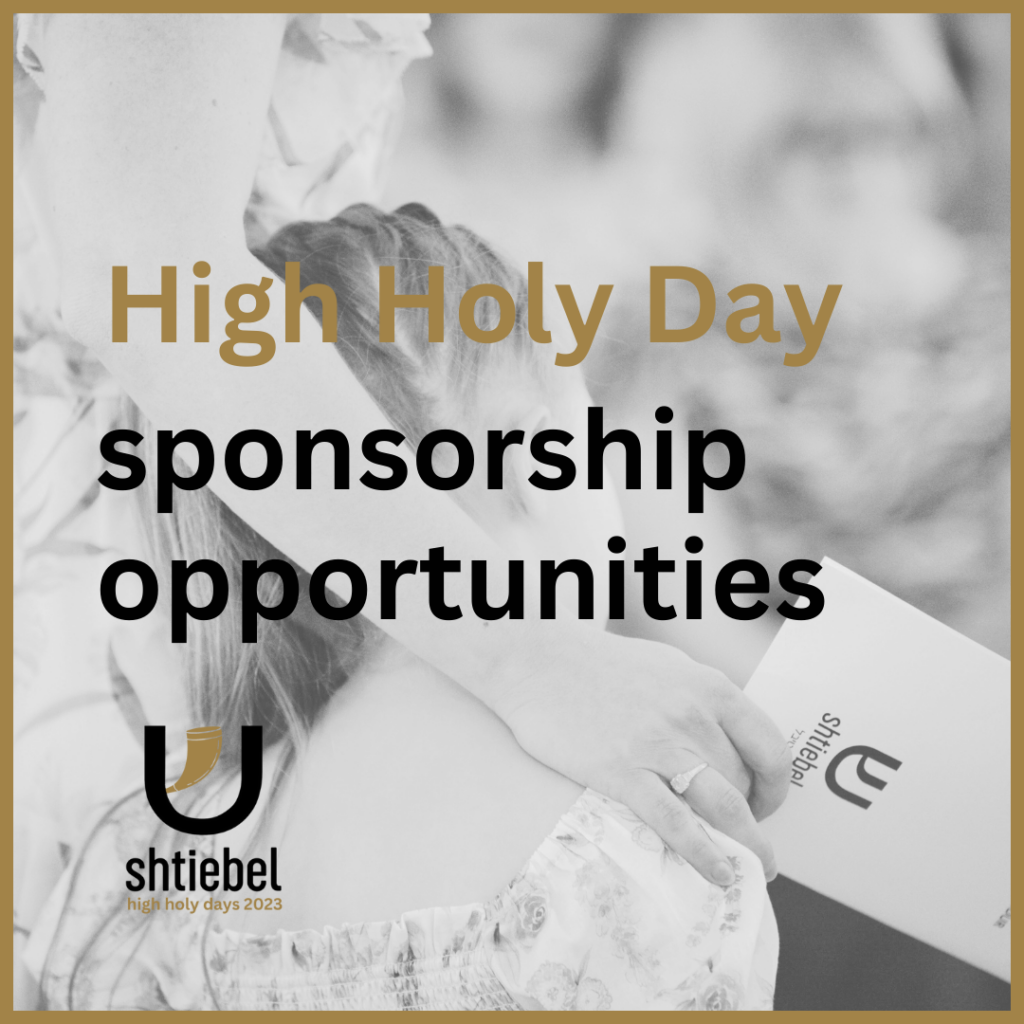 High Holy Day Prayer Books: By underwriting the production of our custom machzorim you have the opportunity to support and enhance the spiritual experience of countless individuals. Your contribution will ensure that everyone in our community has access to these vital resources during this important time. We are grateful for any level of support you can provide towards this endeavour.
"Sweet Beginnings" Community Gathering Sponsorship: Our "sweet beginnings" community gatherings mark the start of significant events and celebrations within our community.  Your sponsorship will help create a warm and welcoming environment for all participants. We welcome your involvement and are open to discussing the details and customisation of the gathering to align with your values and preferences.
Please reach out to us at your convenience to explore the possibilities of partnering with us in these endeavours.