The Shtiebel is a social enterprise created in response to the changing needs of our community. Wherever possible, we lean on the skills and knowledge of volunteers to minimise our operational costs and maximise our communal impact.
There are multiple opportunities to support shtiebel, through financial and in-kind contributions to ensure our future and impact.
The Shtiebel Benevolent Society
The Shtiebel Benevolent Society was founded in 2022 in response to the changing needs of Melbourne's Jewish community. Through its unique partnership with Shtiebel Ltd, the Shtiebel Benevolent Society is committed to ensuring that the entire community has access to pastoral support and relief services regardless of their personal circumstance or religious affiliation.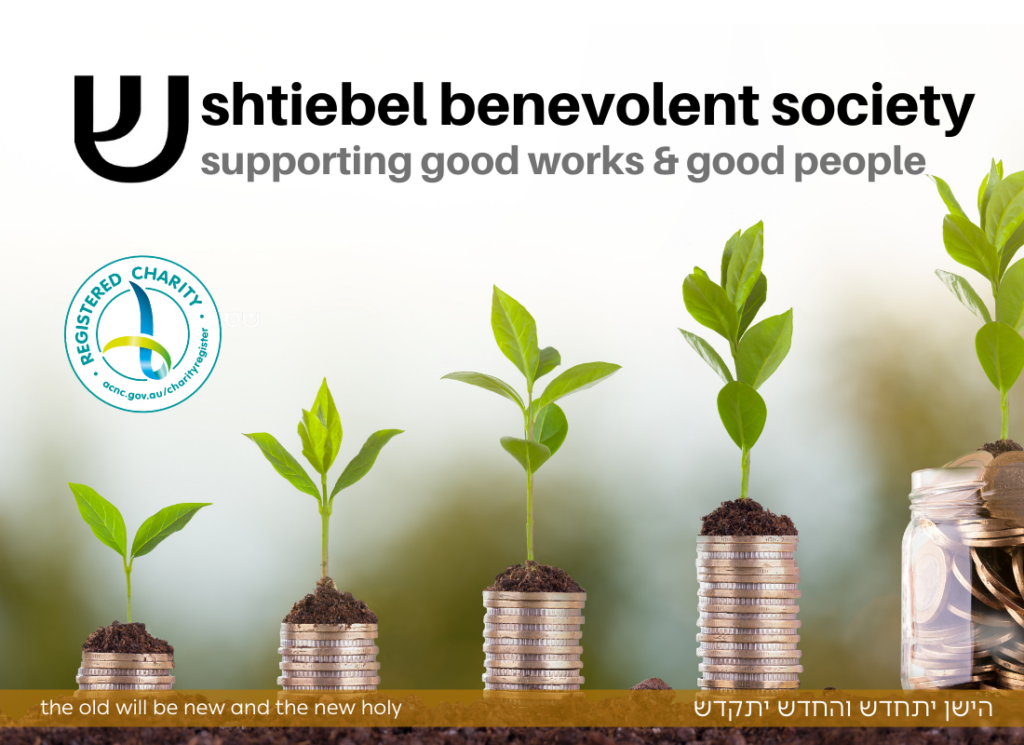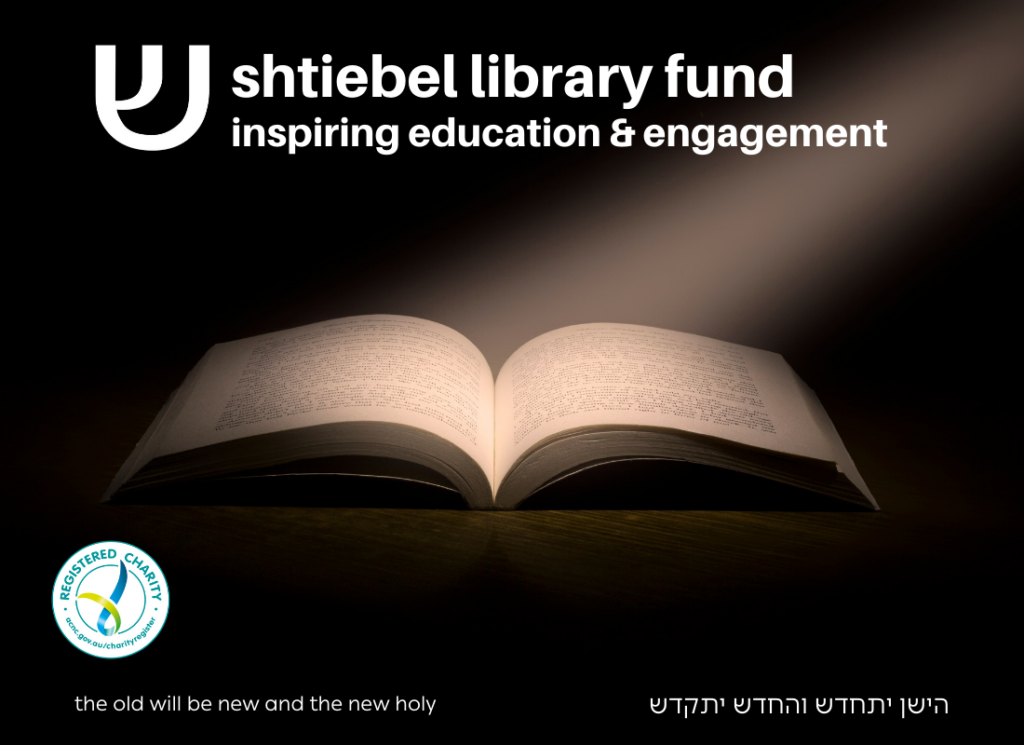 The Shtiebel Library Fund
The Shtiebel was founded to meet the changing needs of Melbourne's Jewish community, and challenge the historical assumptions about what it means to be engaged with and involved in Jewish life. At shtiebel, we see Judaism as an evolving tradition sustained by study and enriched by lived experience. Through our library, we committed to offering a new model of community that is inclusive, innovative, and accessible to all.
For many, remembering the past is a powerful way of connecting with one's Jewish self.
In Jewish tradition, it is customary to remember those who we have loved and lost through the recitation of the Mourner's Pray on the anniversary of their passing, known as a yahrzeit.
At shtiebel, we say the mourner's pray as a community to support those remembering loved ones during our Kabbalat Shabbat services each Friday evening.
At times of remembrance, many people choose to make a donation in honour of the memory of their loved one. If this practice resonates with you, then we invite you to complete the form below.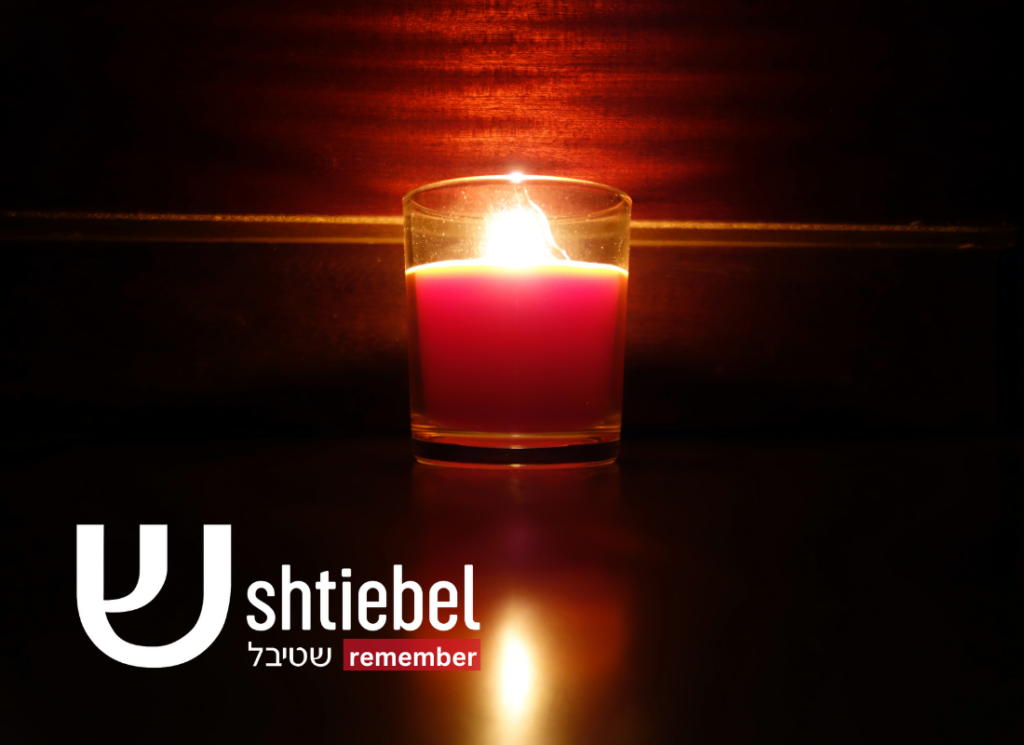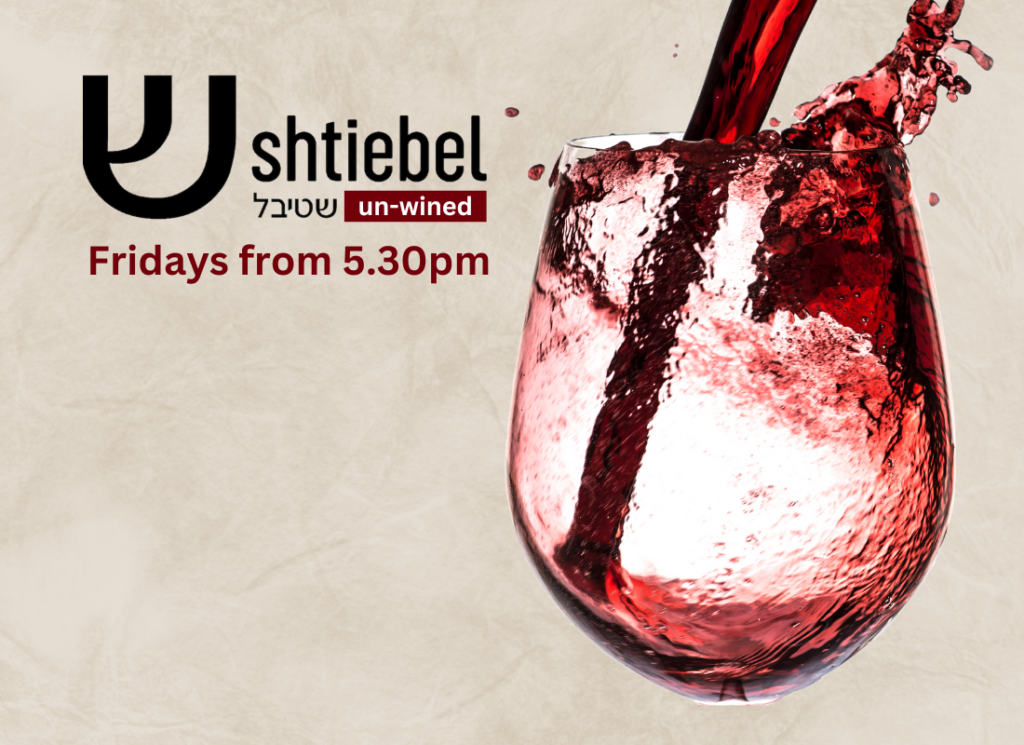 Each week, Shabbat at shtiebel starts with a chance to un-wined.
From 5.30pm, we gather together, to catch up with old and new friends, share a little nosh, and have a drink, as we let go of the week that was.
If you would be interested in sponsoring un-wined in celebration or commemoration, please complete the details below.
balebos (Noun) Yiddish: באַלעבאָס (bah-leh-BUHS) 
host or master of the house to,

help on Friday evenings to look after the bar, including setting up and serving drinks and snacks,

serve kiddush and tidy up after services.
We are seeking help on Friday afternoons from 5:15pm until around 7:30pm. Please complete the form below to let us know what dates you would be available to help out. We will be in touch to confirm which date/s you are rostered on for.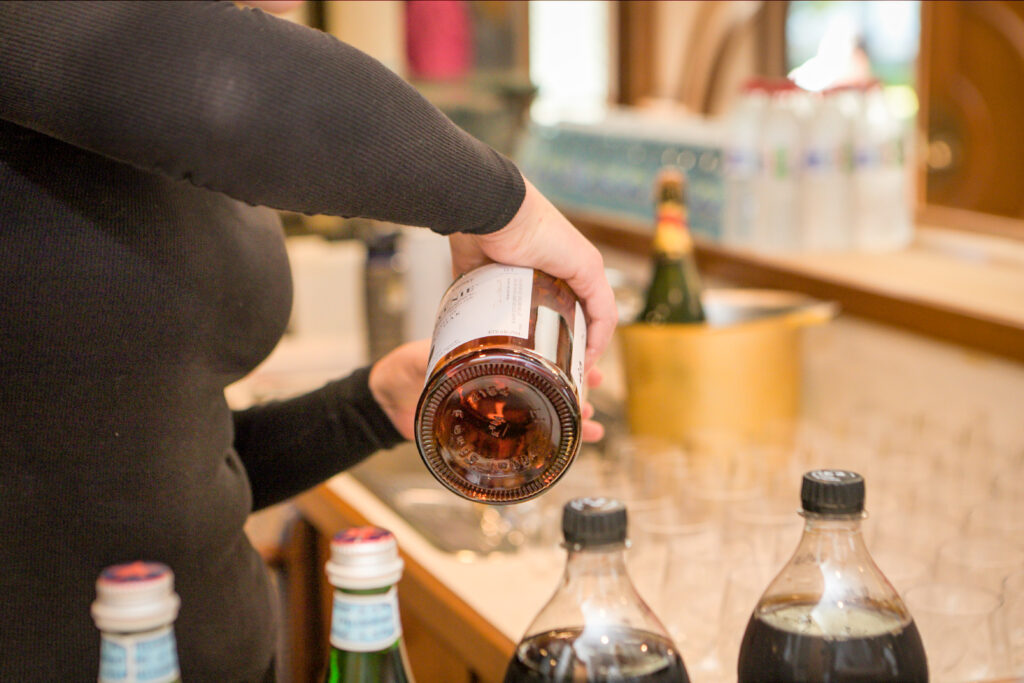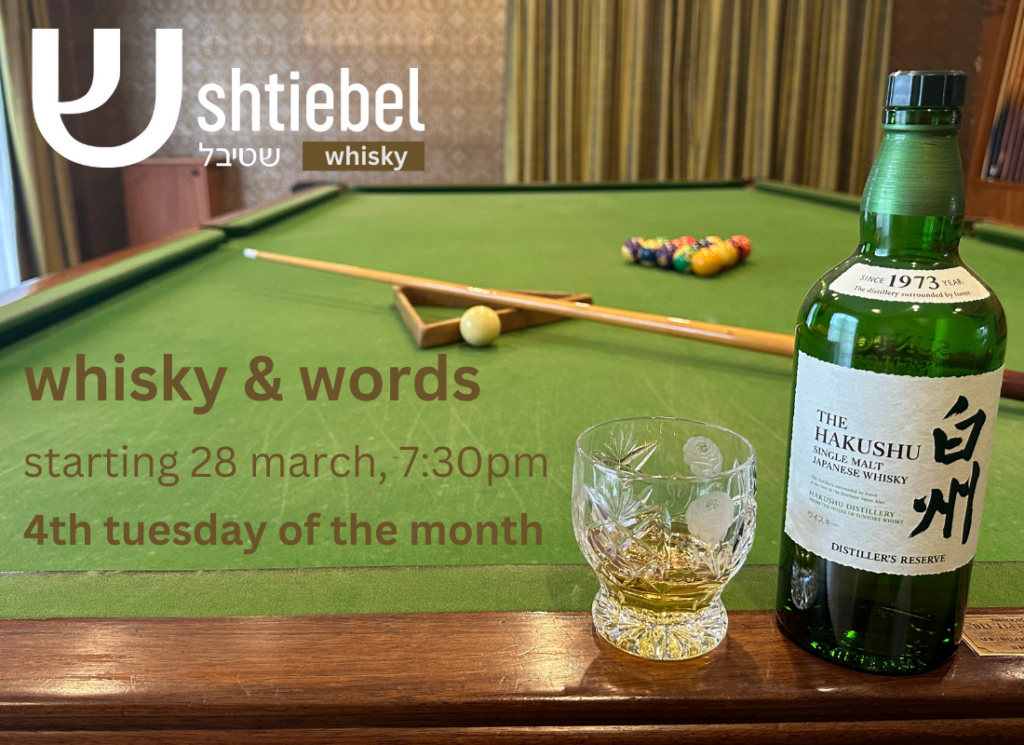 In our busy world, there seems to be fewer and fewer places where we can gather for conversation and community.
The Shtiebel is blessed to have both a vintage bar and a full sized billiard table.
whisky & words has been created to utilise our unique space to enhance our safe and welcoming community.
The program is open to all adults over the age of 18.